Meet Michelle Skaletski-Boyd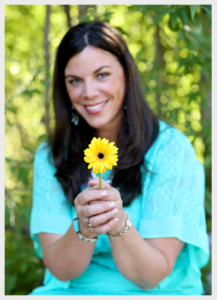 For the last 13 years I have been an entrepreneur, trainer and speaker. Prior to that I put myself through a four year private college and spent several years climbing the corporate ladder until venturing out on a quest to "find myself."
As of recent I resigned from the National Speaker's Association after ten years and continue to earn my credentials with the International Medical and Dental Hypnotherapy Association® because of my fasciation with the mind.
I also achieved my dream of becoming a published author, receiving recognition as a three-times best selling author and first time novelist.  You can find my books HERE 
In all of my teachings, I like to use captivating stories, analogies and parables designed to speak directly to the subconscious mind to safely uproot old beliefs.
Credentials
"Graduating cum laude was a very special time for me."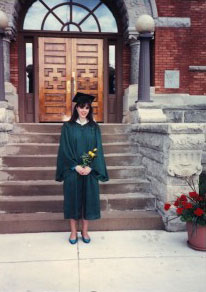 I was born in Green Bay, Wisconsin and am a Packer fan.  (Can you say cheese?)
My two younger siblings and I could often be found building secret hay bale forts with cousins, singing in a community choir, or working at a family restaurant, -and- in my case… always escaping with a nose in a book.
My parents were just 17 and 18 when I was born and always told me that I must either build up my muscles to work in a factory, or build up my brain then go to college if I wished to land a nice job to make ends meet.
Following my truth, I trained my intellect hard receiving several scholarships and grants while working three part-time jobs so I could successfully put myself through school.
After graduating with honors with a Media Communications degree from St. Norbert College-an accredited national liberal-arts school – I ventured into the corporate world trading in my hiking boots for high heels. Mazing my way through a career path, I worked for both traditional and online advertising agencies as well as a Fortune 500 company. My last few years in the corporate world entailed working for one of the nation's largest privately-held telecommunications companies where I led and managed a regional team of key accounts.
In 2006, after becoming certified as an Accelerated Learning Adjunct Professor in the Midwest, I followed my higher calling and moved to the mountains to teach part-time at the college level. It was then I formed my consulting and educational company.
Through the years I have been formally trained and/or certified in Neuro-Linguistic Programming, Guided Imagery, Somatic Movement, and Accelerated Learning.
Today I live in the Rocky Mountains of Montana with my husband, Steven and our beautiful daughter. As a family we enjoy down hill skiing, motorcycling, and hiking with their our fur baby German Shepherds.
As a best-selling author of the Soul-Felt Words Sequels™ Words for the Soul: Heaven-Sent Life Lessons & Conversations with God  and first time novel Silas' Motorcycle Miracle, I enjoy writing in my free time.