Meet
"If it had not been for my grandmothers who taught me to follow my truth, I may not have gained the courage to share my soul gifts today."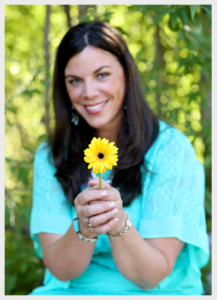 Michelle lee (lee Michelle Skaletski-Boyd) has been called The Corporate Woo-Woo™ because she is both business minded and a little bit "out there". After putting herself through a four year private college, Michelle lee spent years climbing the corporate ladder until finally gaining enough courage to become an entrepreneur.
Now out on her own, Michelle lee then spent ten years with the National Speaker's Association, earned certification as hypnotherapist with the International Medical and Dental Hypnotherapy Association®, was on Bob Olson's Best Psychic Mediums list for more than four years, and trained to become a Reiki Master Teacher after receiving recognition as a three-times best selling author and first time novelist. (Check out Michelle lee's best seller books here)
As a Soul Journey Guide and Intuitive Medium, Michelle lee loves inviting others into sacred space. She uses a combination of story telling and transpersonal techniques to help others to enhance their intuitive gifts.
Transpersonal means "extending beyond or transcending (to rise above) the personal." *
Using both left-brain and right-brain techniques, Michelle lee's mission is to keep you living in balance and on-purpose while feeling integrated and self-empowered.
"Anyone willing to do their inner work can learn to rely on their intuition successfully."
Spiritual Path
At a very young age, Michelle lee began communicating with a Higher Power, who referred to Himself as 'God-Source.' She was soon introduced to her guardian angels and other heavenly guides.
A natural learner, Michelle lee started to wonder why her maternal grandmother's Native American beliefs seemed to conflict with her paternal grandmother's Christianity. Trusting her religious grandma would know best, she openly shared her insights and was strongly warned not to trust any messages that she received. Michelle lee then grew fearful and conflicted, secretly wondering if the "voices in her head" were more dissociative than divine.
For years Michelle lee silenced her inner voice until she became so disconnected from her Higher Self, that as she climbed the corporate ladder, a veil of depression followed. It was during these dark days of uncertainty that Michelle lee's maternal grandmother passed away then began communicating from the other side, encouraging her to spend more time in nature. Not long after, while harvesting fall vegetables, Michelle lee received a strong knowing that it was time to begin walking her path of spirituality. (God represents Creator, Infinite Intelligence, Higher Power, Creator, and Divine Wisdom.)
Connecting to your spiritual Self is what ultimately connects you to your truth.
Today, Michelle lee is an intuitive medium and soul journey guide who helps assist others in learning how to sustain a true connection with Higher Self.
As a board-certified clinical hypnotherapist, Michelle lee's captivating stories, analogies and parables speak directly to the subconscious mind to safely uproot old core beliefs.
Professional Background
"Graduating cum laude was a very special time for me."
Michelle lee (lee Michelle Skaletski-Boyd) was born in Green Bay, Wisconsin and is a Packer fan. (Can you say cheese?)
She and her two younger siblings could often be found with cousins building secret forts with bales of hay, singing in a community choir, or working at a family restaurant, -and- in Michelle lee's case… always escaping with her nose in a book.
Michelle lee's parents were just 17 and 18 when she was born and always told her that she must either build up her muscles to work in a factory, or build up her brain then go to college if she wished to land a good job to make ends meet.
Following her truth, Michelle lee trained her intellect hard to receive several scholarships and grants while working three part-time jobs so she could successfully put herself through school.
After graduating with honors with a Media Communications degree from St. Norbert, an accredited national liberal-arts college, Michelle lee ventured into the corporate world trading in her hiking boots for high heels as she continued to search for happiness. Mazing her way through a career path, she worked for both traditional and online advertising agencies as well as a Fortune 500 company. Her last few years in the corporate world entailed working for one of the nation's largest privately-held telecommunications companies where she led and managed a regional team of key accounts.
In 2006, after becoming certified as an Accelerated Learning Adjunct Professor in the Midwest, Michelle lee followed her higher calling and moved to the mountains to teach part-time at the college level. It was then she formed her spiritually educational company.
Through the years Michelle lee has been formally trained and/or certified as a Clinical Hypnotherapist and Reiki Master Teacher, using tools of Dream Analysis, Color and Sound Therapy, Shamanism, Neuro-Linguistic Programming, Guided Imagery, Timeline Therapy, Somatic Movement, and Accelerated Learning techniques.
Today Michelle lee lives in the Rocky Mountains of Montana with her husband, Steven and their beautiful daughter. As a family they enjoy down hill skiing, motorcycling, and hiking with their two adorable German Shepherds. To date, Michelle lee has taken thousands of people around the globe on powerful soul journeys both in-person and in virtual retreats.
As a best-selling author of the Soul-Felt Words Sequels™ Words for the Soul: Heaven-Sent Life Lessons & Conversations with God and first time novel Silas' Motorcycle Miracle, Michelle enjoys writing in her free time.
God-Source continues to play a significant role in Michelle lee's life today. It is said that by being in her presence you then become more aware of your own.